The Australian climate is harsh and heavy rain can have a huge impact on your roof. Keep the structure of your home protected with Dynamic Steelform's wide range of Colorbond Rainwater products. You'll find a variety of guttering, fascia and downpipes that are all manufactured from Colorbond steel to help you protect your roof against water damage during the Perth winter.
Colorbond Roof Sheeting 
Adding gutters and downpipes is a great way to add extra protection to a roof! However, using high-grade materials when creating your roof is essential for longevity and resistance against the weather. Tiled roofs often get damaged during wet seasons due to cracks and water pooling in certain areas. Colorbond roof sheeting, however, is designed with special ridges that redirect rainwater and decrease the chance of leaks and pooling. There is also virtually no maintenance required!
Colorbond Ridge Capping
At Dynamic Steelform we offer a range of Colorbond ridge capping. Ridge capping is used at the high points of a roof or when two roof surfaces meet. They are the final tiles that are laid on top of these points to join the two junctions together seamlessly and seal the entire structure from water. Due to the high-grade material used in Colourbond steel products you can be sure our ridge capping products will stand the test of time.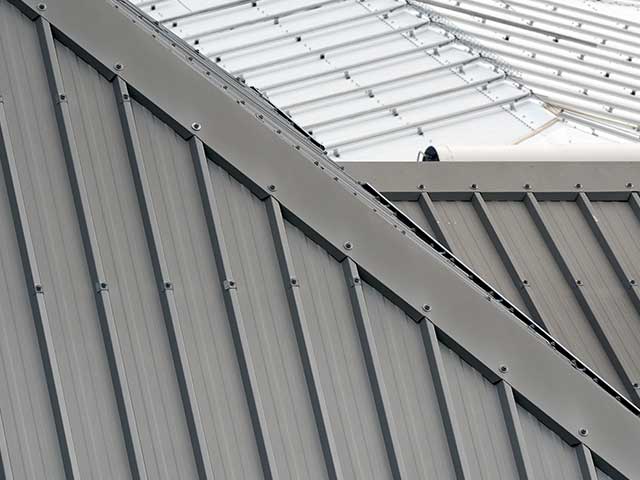 Colorbond Downpipes
Maybe you've just set up your Colorbond roof sheets and ridge capping and now it's time for extra protection. Or maybe, you just need new or extra downpipes on your current roof. Secure your property with Dynamic Steelform's wide range of Colorbond steel downpipes. They come in a variety of styles and sizes to help you maintain the integrity of your roof! These pipes can extend up to five meters away from the home, which is perfect for residential or even commercial properties that have large gaps that require rain protection. Downpipes are a key part of any home's roofing to stop water from leaking into your property. We have a huge range of products that will suit all budgets and homes of all shapes and sizes. You'll find the full range on our website as well as expert installation advice if required.
Colorbond Fascias 
Fascias are the piece of material that runs behind your roofs guttering. They are used to protect guttering and downpipes from being damaged by wind or hail. They protect against crafty birds looking to make nests or bees trying to make hives as well as helping support the overall structure of your roof. They're also resistant to water damage so they will reduce any chance of rotting or mould occurring! Dynamic Steelform offers a wide range of styles and colours so you're guaranteed to find something that suits your home's style perfectly. Give your roof extra protection and prolong its life span. 
Colorbond Guttering 
A gutter is a system that collects rainwater from the roof of your house and channels it to the ground through downspouts. The slope of the roof creates a channel for the water to flow into the gutters when it rains. The water begins to pool within the gutter and then flows through it until it reaches the downspout. We offer a variety of different styles for your gutter to help keep water contained and away from the structure of your home. Dynamic Steelform's Colorbond gutters are perfect for protecting against water damage while maintaining an aesthetically pleasing appearance. We have a variety of options available to suit any home and budget!
Don't let those winter storms take their toll on your house when we can help protect it from rainwater today with our huge range of Colorbond rainwater products. Contact the experienced team at Dynamic Steelform now!