An important decision when building a new house is the framework, foundations and the choice of materials that make them up. There is a great deal of thought, planning, and preparation involved in every step of the construction process. For over 50 years, steel framing has been used in many Australian homes to construct walls and roofs. There are several benefits that Dynamic Steelforms' steel framing offers, both to homebuilders and homeowners. It is a favoured construction material within the industry and in this article, we will discuss the advantages our Truecore steel framing provides.
Durable
Steel is a naturally tough metal, and Truecore steel complies with all essential Australian Standards. The light gauge steel framing is a precision designed product that is built to exact measurements, ensuring straight and true walls. 
Each steel frame Dynamic Steelform produces complies with strict structural requirements. We employ high tensile steel components and suitable jointing procedures which ensure that your steel framing lasts the test of time. 
Truecore steel frames do not shrink, twist, or bend over time. An added bonus of this is that you are potentially reducing builder call-backs and continuing maintenance concerns.
Light Weight
Our Truecore steel frames meet all standard requirements and are strong and durable however they are still extremely lightweight. They use substantially less material than similar steel frames in the market and this results in a much lighter weight for the finished product. 
This means they are also easier to transport and handle on-site due which can speed up installation times and save you money!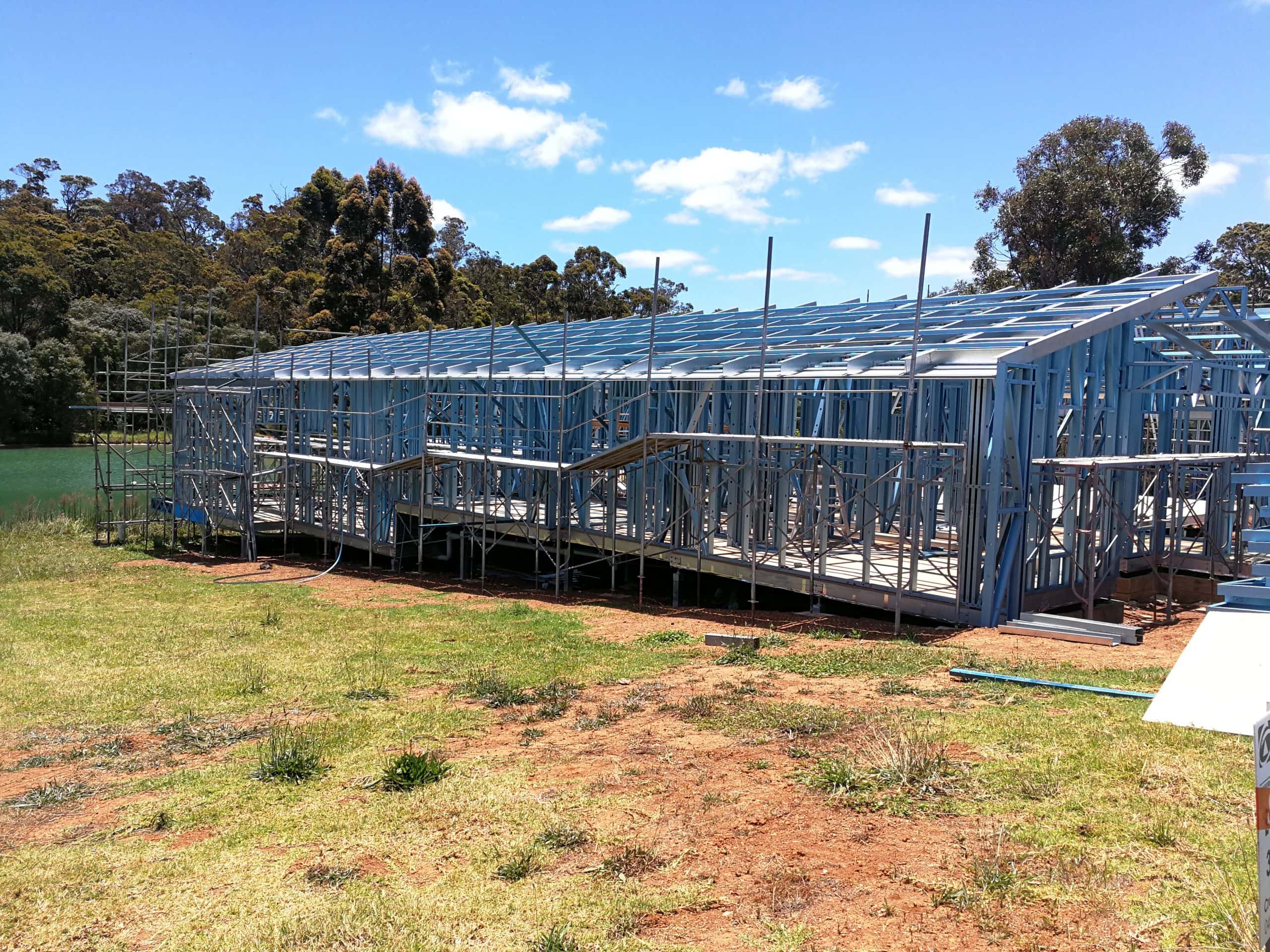 Termite Proof
Termites are a massive concern in Australia with many homes, especially older ones, having wooden frames rather than steel ones. The damage termites can cause to a home's framing can be silent and undetectable but extremely detrimental to the homes' structural integrity. The damaged frame and other building components may need to be replaced, and the damage may not be covered by ordinary insurance plans. 
Truecore steel frames from Dynamic Steelform are completely termite and borer resistant though. Using them means you never have to worry about those pesky critters damaging your house. Anyone who has had to deal with termites will tell you that it's worth doing everything you can to prevent them and the damage they will inevitably cause. 
Non-Combustible
Truecore steel is a non-combustible material, so using steel framing in your home helps to decrease your building's fire danger, which could end up saving your life during the hot Aussie summer. Truecore steel complies with the Australian bushfire standards and will easily achieve compliance in bushfire zones. 
Thermally Efficient
Truecore steel frames are lined and insulated to provide the appropriate thermal and acoustic characteristics. Our 90mm steel stud provides you with enough room to fulfil even the most demanding thermal efficiency requirements. 
Individuals who utilise Truecore steel framing in their homes will find their insulation to work more efficiently making their house cooler in summer and warmer in winter. 
Warranty
Truecore steel is manufactured by Bluescope, the same company that produces colorbond. They have a comforting 50-year guarantee on all their steel framing products. The guarantee is available to you when you purchase Truecore steel through Dynamic Steelform.
Truecore Steel is one of the best choices available for steel framing. They are extremely durable while still being lightweight. They are termite and fireproof and they're even thermally efficient. You even get a 50-year guarantee and a warranty with Bluescope so you can be confident that your Truecore steel framing will last for years to come. If you'd like to get some or you need more information give Dynamic Steelform a call on 08 9434 6888 today!